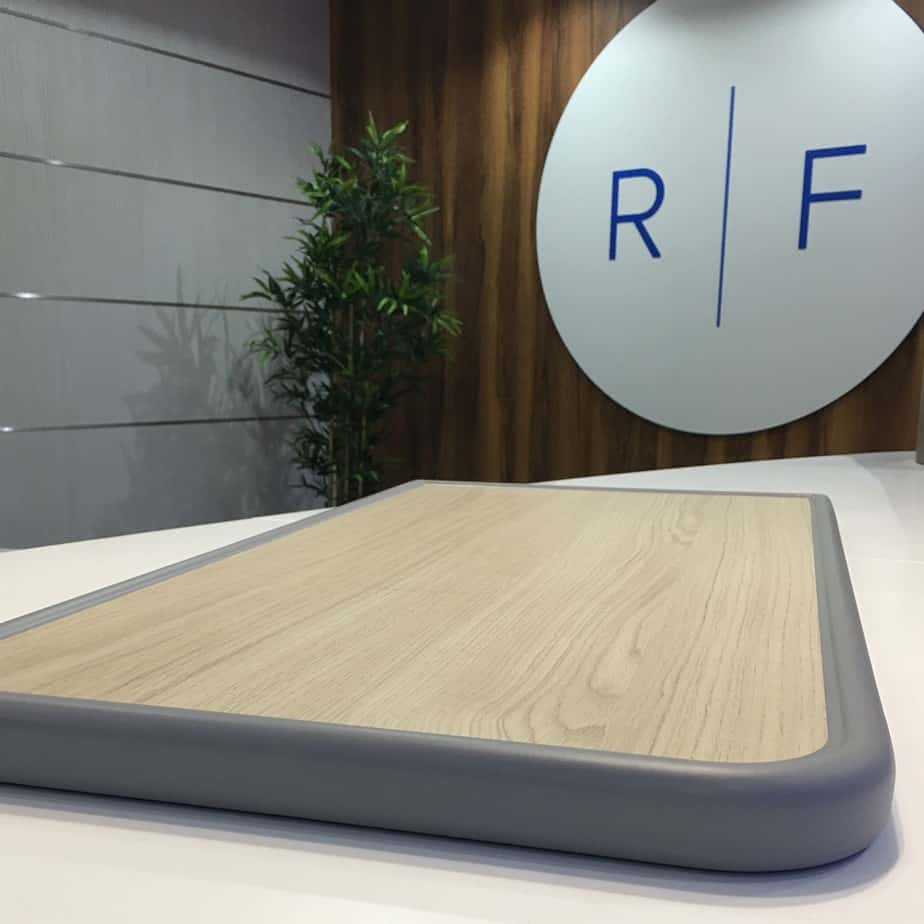 Our mission is to provide a full service from concept to manufacture.
We're manufacturers and suppliers of Interior Rail Components, including (but not limited to):
Tables, Dado Panels, Flooring, Partition Panels, Bulk Heads

In a mixture of materials, including:
Composite Boards, FR Plywood, Aluminium Honeycomb, FR MDF, PET Foam

In house facilities for:
Bonding, CNC, PU (Polyurethane) Edging (moulds & application), Joinery & Assembly Metalwork provided by our suppliers accredited to EN15085 weld certifications for rail
Electrical Components such as Wireless Chargers, USB ports and Sockets can be integrated into the furniture as required,
supplied by our Electrical partners with vast experience of working with the Rail Sector and all conform to current Rail Standards.
Fire testing done in conjunction with Exova Warrington to meet
Rail Standard EN45545-2.
Design and engineering from concept to simulation working alongside our trusted partners.
Did you know that PU Edging is one of the best solutions to use within the transport industry?
PU edging offers a highly durable, resistant edging solution and allows you to customise any surface, ideal for rail table tops.